Welcome to the captivating world of Parson's Chameleon! In this article, we will explore the unique features, intriguing behavior, and fascinating facts about this extraordinary reptile. With its stunning colors and impressive size, the Parson's Chameleon has become a favorite among reptile enthusiasts and nature lovers alike. So, let's dive into the enchanting realm of the Parson's Chameleon and discover what makes it truly remarkable.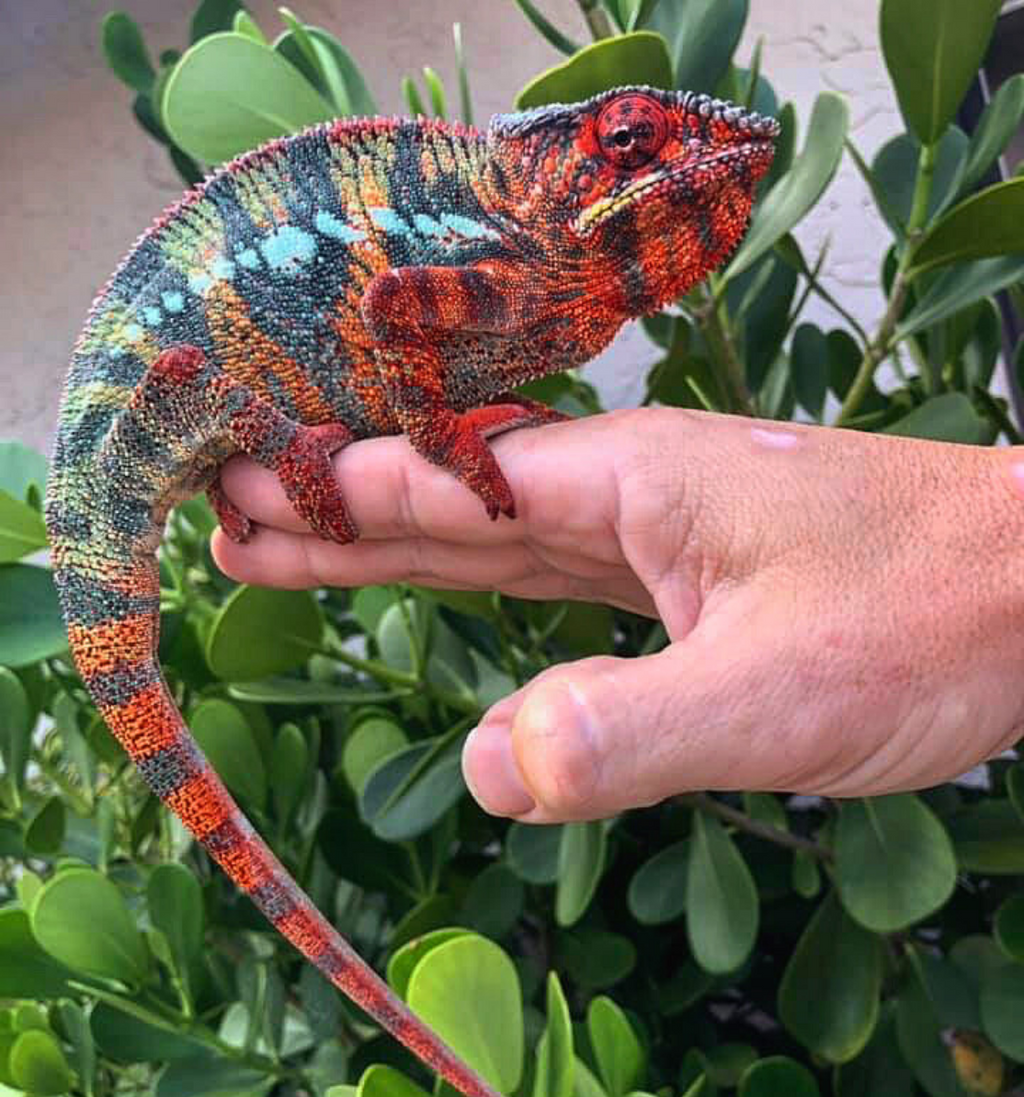 The Parson's Chameleon: A Closer Look
The Parson's Chameleon (Furcifer parsonii) is a species of chameleon native to the eastern and northern regions of Madagascar, an island off the southeast coast of Africa. This magnificent reptile is known for its large size and vibrant colors, making it a prized species among reptile enthusiasts.
Appearance and Size
The Parson's Chameleon is one of the largest parsons chameleons species in the world, with males reaching lengths of up to 27 inches (70 centimeters) and females measuring slightly smaller. They have a distinctive appearance, with a triangular head, bulging eyes, and a prehensile tail that aids in climbing. The skin of the Parson's Chameleon is adorned with a variety of colors, including shades of green, yellow, blue, and even red.
Habitat and Distribution
These fascinating creatures are native to the rainforests and coastal regions of Madagascar. They are arboreal, meaning they spend most of their lives in trees. Their natural habitat consists of dense foliage, allowing them to blend in seamlessly with their surroundings. The Parson's Chameleon is highly adapted to the humid and tropical climate of Madagascar.
Behavior and Adaptations
Parson's Chameleons are known for their remarkable ability to change their skin color. This adaptation serves multiple purposes, including camouflage, communication, and temperature regulation. The color change is a result of specialized cells in their skin called chromatophores, which expand or contract to reveal different pigments.
These chameleons are also equipped with zygodactyl feet, which means their toes are arranged in a Y-shape, enabling them to grasp branches securely. Their long, sticky tongue is another remarkable adaptation that helps them capture prey with lightning speed. Parson's Chameleons primarily feed on insects, but larger individuals have been known to consume small reptiles and even birds.
Parson's Chameleon: Frequently Asked Questions (FAQs)
Now, let's address some common questions that arise when discussing Parson's Chameleons.
FAQ 1: How long do Parson's Chameleons live?
Parson's Chameleons have an average lifespan of 5 to 10 years in the wild. However, with proper care and husbandry in captivity, they can live up to 15 years or even longer.
FAQ 2: Are Parson's Chameleons suitable as pets?
While Parson's Chameleons are undoubtedly fascinating creatures, they require specialized care and a controlled environment. Their large size and specific dietary needs make them a challenging pet for beginners. It's crucial to thoroughly research their care requirements before considering them as pets.
FAQ 3: Do Parson's Chameleons make noise?
Parson's Chameleons are generally silent creatures. They rely on their remarkable camouflage and slow movements to blend in with their surroundings and avoid detection.
FAQ 4: Can Parson's Chameleons tolerate low temperatures?
No, Parson's Chameleons are sensitive to cold temperatures. They thrive in warm and humid environments, with temperatures ranging between 70°F and 85°F (21°C to 29°C). It's essential to provide them with appropriate heating and lighting in captivity.
FAQ 5: Are Parson's Chameleons endangered?
Yes, Parson's Chameleons are classified as a species of Least Concern on the IUCN Red List of Threatened Species. However, habitat loss due to deforestation and the illegal pet trade pose significant threats to their long-term survival.